Balsam : Full Bloom In Munnar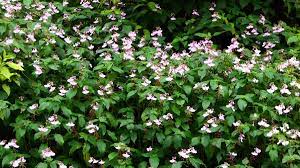 Presenting a visual feast to tourists, balsams (genus Impatiens) are in full bloom in Munnar.
Balsam is locally called as Kasithumba and Onappovu.
It is known as 'touch-me-not' because of the bursting of mature seeds and seed distribution.
They are commonly known by different names including balsams, touch me not, jewel weed etc.
It is distributed in the tropical, sub-tropical and northern temperate regions of the world.
It is found mainly in India, China and Africa and some parts of Europe and North America.
India is home to 220 balsam species in which 135 are found in the southern Western Ghats.
Anamudi, the highest mountain in the Western Ghats, and the surrounding high ranges are known for the diversity of wild balsams.
The normal lifecycle of balsams is from June to December.
The plant mainly grows inside pockets of forest areas.
It is a major indicator species of climate change.