Liberalised Remittance Scheme (LRS):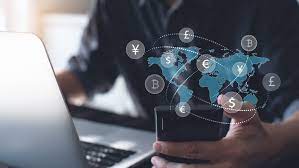 India's wealthy individuals have invested all their surplus foreign remittances in various securities over the last few months to comply with a Reserve Bank of India (RBI) diktat that ended last week.
In August 2022 RBI had directed that any money remitted overseas by Indian residents that remains unutilised for more than 180 days needs to be repatriated back into India
Under LRS (introduced in 2004), Indian individuals can send money outside up to a maximum of $250,000 in a year.
LRS simplifies the process of remitting money outside India and encouraging foreign investments by Indian individuals.
Permissible transactions: education, travel, medical treatment, gifting, investment in shares or property, etc.
Non-Permissible transactions: Trading in foreign exchange or buying lottery tickets.
LRS is not available to Corporations, partnership firms, Hindu Undivided Family (HUF), Trusts etc.
Individuals can diversify their investments and assets, and also provides an opportunity to finance their foreign education or travel.