Destination NorthEast India: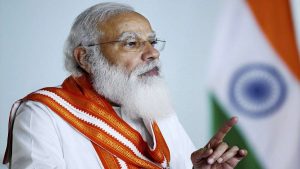 A seven-day cultural festival of the northeast as part of the celebrations of 75 years of Independence under the Azadi Ka Amrut Mahotsav programme cocncluded at the National Museum, Delhi.
It is celebrating the rich heritage of North East India, under the Ministry of Development of North Eastern Region & North Eastern Council (NEC)'s initiative titled "Destination NorthEast India".
Aim: To bring the rest of India closer to North East (NE) India.
It holds a special presentation of art and craft, textiles, ethnic products, tourism promotion etc. of the eight northeastern states.
Organisations Involved: Ministry of Development of North-East Region.
North Eastern Council (NEC): It is the nodal agency for the economic and social development of the NE Region which consists of the eight States of Arunachal Pradesh, Assam, Manipur, Meghalaya, Mizoram, Nagaland, Sikkim and Tripura. It was constituted in 1971 by an Act of Parliament.
National Museum: The blueprint for establishing the National Museum in Delhi was prepared by the Maurice Gwyer Committee in May 1946.
It was initially looked after by the Director General of Archaeology until 1957, when the Ministry of Education declared it a separate institution and placed it under its own direct control.
At present, the National Museum is under the administrative control of the Ministry of Culture.