Livestock Insurance Scheme: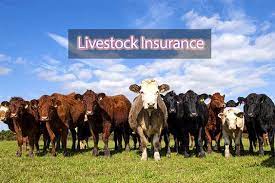 After the Parliamentary Standing Committee (PSC) pointed out 'zero insurance coverage' of livestock in 2022-23, the central government is considering a comprehensive livestock insurance scheme modelling the Prime Minister's Fasal Bima Yojana.
The proposed Comprehensive livestock insurance will replace the present Livestock Insurance Scheme (LIS)
Less than 1% of the country's cattle population is currently insured, with the average yearly premium at 4.5% of the insured amount.
The proposal:

Waive off premiums for cattle rearers from Scheduled Caste-Scheduled Tribe communities
Reduce premiums so that more farmers can enrol in the scheme
Ensure maximum coverage of livestock to protect them from pandemics such as lumpy skin disease.
Livestock Insurance Scheme (LIS):
Launched In Year 2008-09
It is a Centrally sponsored scheme
Implementing Agency : Department of Animal Husbandry, Dairying & Fisheries