Exercise Cope India 23: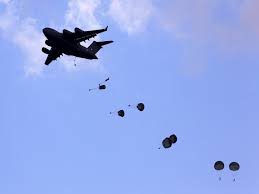 The announcement for Exercise Cope India 23 between the Indian Air Force, and the United States Air Force was made.
Exercise Cope India 23 is a bilateral air exercise between the Air Forces of India and the U.S.
It will be held at Air Force Stations Arjan Singh (Panagarh), Kalaikunda, and Agra.
Japan will act as an observer.
The exercise aims to enhance mutual understanding between the two Air Forces and share their best practices.
It will involve transporting aircraft and Special Forces assets from both the Air Forces.
Both sides will field the C-130J and C-17 aircraft, with the USAF operating an MC-130J as well.
The Indian Air Force (IAF) is set to field its frontline fighters SU-30MKI, Rafale and the indigenous Light Combat Aircraft along with force multipliers, while the U.S. Air Force is expected to bring in F-15 fighter jets.