Megh Chakra Operation: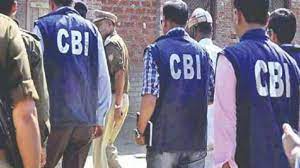 The operation code-named "Megh Chakra" is being carried out following the inputs received from Interpol's Singapore special unit based on the information received from the authorities in New Zealand.
It is a pan-India drive against the circulation and sharing of Child Sexual Abuse Material (CSAM) conducted by the Central Bureau of Investigation (CBI).
Highlights of the Megh Chakra Operation:
Searches at 59 locations across 20 States and one Union Territory were conducted.
It has been alleged that a large number of Indian nationals were involved in the online circulation, downloading and transmission of the CSAM using cloud-based storage.
The operation is sought to collate information from various law enforcement agencies in India, engage with the relevant law enforcement agencies globally and coordinate closely through the Interpol channels on the issue.
The probe had led to the identification of over 50 groups with more than 5,000 offenders, including the nationals of about 100 countries.
A similar exercise code named "Operation Carbon" was conducted by CBI in November 2021.