Today Current Affairs: 22nd January 2021  for UPSC IAS exams, State PSC exams, SSC CGL, State SSC, RRB, Railways, Banking Exam & IBPS, etc
Risa: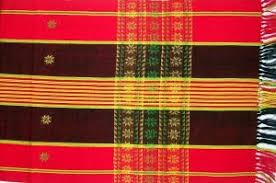 Tripura Chief Minister Biplab Kumar Deb has of late made it his style statement to sport the Risa. The Biplab Deb government is now eyeing to promote Risa as the signature textile of Tripura nationally.
Risa is a customary handwoven cloth used by Tripura's indigenous tribal communities.
The Risa is used as a head gear, stole, female upper cloth or presented to honour a distinguished recipient.
Apart from its beautiful designs, the Risa plays a host of crucial social utilities.
Adolescent Tripuri girls are first given risa to wear when she reaches 12-14 years in an event called Risa Sormani.
It is also used in religious festivals like the Garia Puja, a customary festival of the tribal communities, or as a head turban by male folks during weddings and festivals.
Risa is one of the three parts of a customary Tripuri female attire, the other two being the Rignai and Rikutu.
The Rignai is primarily used to cover lower part of the body and literally translates into 'to wear'.
The Rituku covers the upper half of the body, wrapping it all around. However, it is also used like a 'chunri' or a 'pallu' of the Indian saree. It is also used to cover the head of newly married Tripuri women.
World's oldest known cave art: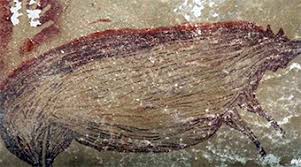 Archaeologists have discovered the world's oldest known cave art — a life-sized picture of a wild pig that was painted at least 45,500 years ago in Indonesia.
The Sulawesi warty pig painting was found in the limestone cave of Leang Tedongnge
The cave painting uncovered in South Sulawesi consists of a figurative depiction of a warty pig, a wild boar that is endemic to this Indonesian island.
The cave is in a valley that is enclosed by steep limestone cliffs and is only accessible by a narrow cave passage in the dry season.
The isolated Bugis community living in this hidden valley claims it had never before been visited by Westerners.
The previously oldest dated rock art 'scene' at least 43,900 years old, was a depiction of hybrid human-animal beings hunting Sulawesi warty pigs and dwarf bovids.
Quantum Computing Applications Lab: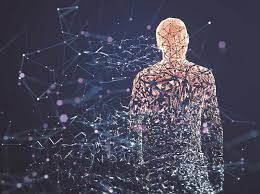 The Ministry of Electronics and Information Technology (MeitY) in India will establish a Quantum Computing Applications Lab in the country, in collaboration with Amazon Web Services (AWS), to accelerate quantum computing-led research and development and enable new scientific discoveries.
The Lab will provide quantum computing as a service to government ministries and departments, researchers, scientists, academia, and developers, to enable advances in areas such as manufacturing, healthcare, agriculture, and aerospace engineering.
AWS will provide hosting with technical and programmatic support for the Lab.
The lab is World's first quantum computing applications lab on AWS to support a national government's mission to drive innovation.
Amazon Web Services (AWS) is a subsidiary of Amazon providing on-demand cloud computing platforms and APIs to individuals, companies, and governments, on a metered pay-as-you-go basis.
Facebook-owned WhatsApp recently updated its privacy policy: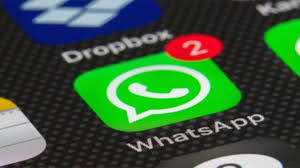 Facebook-owned WhatsApp recently updated its privacy policy, triggering a mass digital migration of users from the messaging platform to its rivals. The switch gained momentum after the Elon Musk urged his followers on Twitter to install the Signal app.
Signal is a cross-platform centralized encrypted messaging service developed by the Signal Technology Foundation and Signal Messenger LLC.
The non-profit Signal Foundation was launched in 2018 with initial funding of $50 million from Brian Acton.
It uses the Internet to send one-to-one and group messages, which can include files, voice notes, images and videos. It can also be used to make one-to-one and group voice and video calls.
Signal uses standard cellular telephone numbers as identifiers and secures all communications to other Signal users with end-to-end encryption.
Recent Development:
On 7 January 2021, Signal saw a surge in new user registrations due to a WhatsApp privacy policy change and a Signal endorsement by Elon Musk and Edward Snowden via Twitter.
Between 12 and 14 January 2021, the number of Signal installations listed on Google Play increased from over 10 million to over 50 million.
On 15 January 2021, due to the surge of new users, Signal was overwhelmed with the new traffic and was down for all users.
The service was later restored.
Urea plant at Namrup: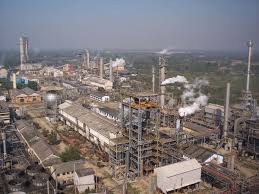 Union Minister for Chemicals & Fertilizers chaired a meeting on the upcoming 12.7 lakh MMTPA capacity urea plant at Namrup. The Namrup-IV unit is important for ensuring local development and creating job opportunities.
Namrup is a small town situated close to the foothills of the great Patkai Mountain Range (Purvanchal Range connecting to Myanmar) in the extreme south-eastern part of Assam.
The river Dihing or Disang flows through it.
Administratively Namrup is located within the Dibrugarh district and is today an important industrial town of Assam.
Namrup is the first place in India where a natural gas-based fertilizer factory was established – It made use of natural gas, water (in the form of steam), and Nitrogen (from the air) to produce urea.
Alternative Anti-Cancer Therapy: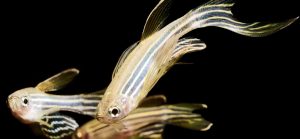 An Innovation in Science Pursuit for Inspired Research (INSPIRE) faculty from the Department of Science & Technology (DST) is working on an Alternative Anti-Cancer Therapy (Anti-Angiogenic) using transgenic zebrafish.
INSPIRE is an innovative program sponsored and managed by the DST for the attraction of talent to Science and was launched in 2008.
The objective of INSPIRE is to communicate to the youth of the country the excitements of creative pursuit of science, attract talent to the study of science at an early age, and thus build the required critical human resource pool for strengthening and expanding the Science & Technology system and R&D base.
Angiogenesis:
It is the physiological process through which new blood vessels form from pre-existing vessels.
It is critical in the growth of cancer because tumors need blood supply to grow. Tumors trigger the growth of blood cells by giving off chemical signals that stimulate angiogenesis.
Inhibition of tumor angiogenesis has become a popular anti-cancer strategy after chemotherapy.
Angiogenesis inhibitors are unique cancer-fighting agents because they block the growth of blood vessels that support tumor growth rather than blocking the growth of tumor cells themselves.
Limitation of Anti-Angiogenic Drugs:
The clinically approved anti-angiogenic drugs are ineffective due to parallel activation of various compensatory mechanisms involving a cascade of molecules, which aids tumor angiogenesis and investigation of these mechanisms are essential for developing anti-angiogenic therapies.
Alternative Anti-Cancer Therapy:
Scientists are exploring an alternative anti-cancer therapy that involves targeting tumor generated formation of new blood vessels which allows the delivery of oxygen and nutrients to the body's tissues.
An INSPIRE faculty is exploring the role of compensatory mechanisms signaling cues as key targets for cancer therapy.
He has also found that nitric oxide (NO) plays a key role in switching off angiogenesis under tumor microenvironment and that the melatonin hormone suppresses tumor angiogenesis.
The research has shown that compensatory mechanisms could be a potential therapeutic target for developing effective anti-cancer treatment regimes.
Transgenic Zebrafish Platform (TZP):
The INSPIRE faculty is further working to develop transgenic zebrafish (which have exogenous genes added to their genome) model by use of the CRISPR/Cas9 gene-editing tool to study the compensatory angiogenesis mechanism in tumor microenvironment.
Reason for Using Zebrafish Model:
It has been selected for the study because of its rapid development, optically transparent, high yield in offspring, and easy techniques for forward and reverse gene manipulation.
Ultra Violet (UV)-bright stars: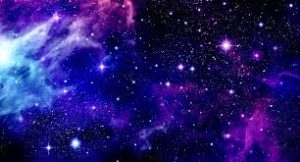 Astronomers have spotted rare hot Ultra Violet (UV)-bright stars in the massive intriguing globular cluster in the Milky Way Galaxy called NGC 2808.
India's first multi-wavelength space satellite AstroSat helped astronomers in this.
Data:
Scientists combined data of Ultraviolet Imaging Telescope (on board AstroSat) with observations made using other space missions such as the Hubble Space Telescope and the Gaia telescope along with ground-based optical observations.
Hubble Space Telescope: The HST or Hubble (NASA) is a space telescope that was launched into Low Earth orbit in 1990 and remains in operation. It is one of the largest and most versatile space telescopes till date.
Gaia is a space observatory of the European Space Agency, launched in 2013 and expected to operate until 2022.
The spacecraft is designed for astrometry: measuring the positions, distances and motions of stars with unprecedented precision.
Findings:
About 34 UV-bright stars were found to be members of the globular cluster (NGC 2808).
One of the UV-bright stars was found to be about 3000 times brighter than the Sun with a surface temperature of about 1,00,000 K.
Hot UV-bright stars have been distinguished from the relatively cooler red giant and main-sequence stars.
Most of the stars were found to have evolved from a solar stage called the horizontal branch stars with hardly any outer envelope.
Thus, they were bound to skip the last major phase of life called the asymptotic giant phase (it is one of the last major phases in the life of stars) and directly become dead remnants or white dwarfs.
The horizontal branch (HB) is a stage of stellar evolution that immediately follows the red giant branch in stars.
About NGC 2808:
NGC 2808 is a globular cluster in the constellation Carina.
The cluster belongs to the Milky Way and is one of our home galaxy's most massive clusters, millions of stars. It is estimated to be 12.5-billion years old.
It is said to have at least five generations of stars.
Egypt resumed the severed diplomatic and economic ties with Qatar.: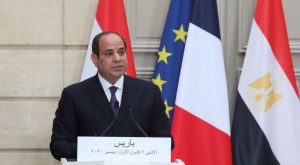 Egypt was part of an Arab quartet (other members were Saudi Arabia, United Arab Emirates and Bahrain) which had accused Qatar of supporting terrorism and being too close to Iran due to which they had imposed a land, air and naval blockade on Qatar in 2017.
Reasons for the Reassumption of Ties:
Solidarity and Stability Deal:
Recently, Gulf states signed a 'solidarity and stability' deal at the 41st Gulf Cooperation Council (GCC) summit.
Bahrain, Kuwait, Oman, Qatar, Saudi Arabia and UAE are the members of GCC.
In this summit, members of the GCC removed all the sanctions over Qatar and reopened their land, sea and air borders to Qatar.
In solidarity with the Arab quartet (whose three members are in GCC), Egypt too resumed its ties with Qatar.
To Unite Against Iran:
Egypt conciliated with Qatar to strengthen the Gulf region against the threats posed by the Iranian regime's nuclear and ballistic missile programme which has always been opposed by the USA and GCC members.
Growing Power of Qatar:
Qatar is one of the world's largest natural gas producers and among the countries with the highest per-capita income, and is also host of the 2022 Football World Cup.
Under the Government of Mohamad Morsi (2012-13), Qatar was the highest investor in Egypt.
Support from USA:
The United States and Qatar have extensive economic ties. The USA is the largest foreign direct investor and its single largest destination of exports.
Due to good mutual relations between Qatar and USA, the USA mediated the solidarity and stability deal to unite all the gulf countries against Iran which also triggered Egypt's reconciliation.
Question Hour: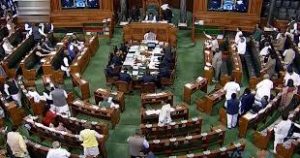 Question Hour, which had been suspended by the government during the monsoon session, will resume when Parliament meets for the budget session.
The suspension was done in view of the Covid-19 pandemic. The government had also canceled the winter session of Parliament citing a rising number of Covid cases.
Question Hour :
The first hour of every parliamentary sitting is slotted for the Question Hour. However, in 2014, the Question Hour was shifted in the Rajya Sabha from 11 am to 12 noon.
During this one hour, Members of Parliament (MPs) ask questions to ministers and hold them accountable for the functioning of their ministries.
The questions can also be asked to the private members (MPs who are not ministers).
Regulation: It is regulated according to parliamentary rules.
The presiding officers of the both Houses (Rajya Sabha and Lok Sabha) are the final authority with respect to the conduct of Question Hour.
Types of Questions: There are three kinds of questions asked:
Starred question (distinguished by an asterisk): This requires an oral answer and hence supplementary questions can follow.
Unstarred question: This requires a written answer and hence, supplementary questions cannot follow.
Short notice question: It is one that is asked by giving a notice of less than ten days. It is answered orally.
Frequency: Question Hour in both Houses is held on all days of the session.
But there are two days when an exception is made.
When the President addresses MPs from both Houses.
The President's speech takes place at the beginning of a new Lok Sabha and on the first day of a new Parliament year.
On the day the Finance Minister presents the Budget.
Previous Sessions Without Question Hour:
In the past too, the Question Hour has been suspended. They were suspended during national emergencies.
Vaccine Diplomacy: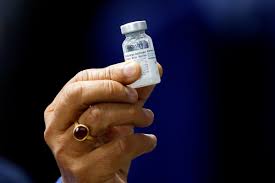 India has decided to ship out doses of the novel coronavirus vaccine to 'neighboring and key partner countries'.
The first batches of vaccines have been already delivered to Bhutan and Maldives by special planes as a grant or gift.
Vaccine Diplomacy:
Vaccine diplomacy is the branch of global health diplomacy in which a nation uses the development or delivery of vaccines to strengthen ties with other nations.
Collaborative Effort: It also includes the joint development of life-saving vaccines and related technologies, with the major actors typically scientists coming together to work irrespective of the kind of diplomatic relationship between the participating countries.
Benefit for India: It could provide innovative opportunities to promote India's foreign policy and diplomatic relations between nations in its neighbourhood and across the globe.
India had earlier supplied hydroxychloroquine, Remdesivir and paracetamol tablets, as well as diagnostic kits, ventilators, masks, gloves and other medical supplies to a large number of countries to help them deal with the pandemic.
India has also carried out capacity building and training workshops for neighbouring countries.
India's Vaccine Diplomacy Plan:
Shipments have begun arriving in the Maldives, Bhutan, Bangladesh and Nepal. Myanmar and the Seychelles are next in line to get consignments.
In cases of Sri Lanka, Afghanistan and Mauritius, India is awaiting their confirmation of necessary regulatory clearances.
The only exception to India's regional vaccine diplomacy would be Pakistan, which has cleared the AstraZeneca vaccine for use, but has neither requested nor discussed any doses from India yet.
India's Coronavirus Vaccines
Recently, the Drug Controller General of India (DCGI) granted the approval for two vaccines – COVISHIELD by Serum Institute of India and COVAXIN by Bharat Biotech.
COVISHIELD: It is the name given to an Oxford-AstraZeneca Covid-19 vaccine which is technically referred to as AZD1222 or ChAdOx 1 nCoV-19.
COVAXIN: It is India's only indigenous Covid-19 vaccine. This vaccine has been found to be safe and no major side effects are expected.
Of the two vaccines, COVAXIN is an inactivated vaccine whereas COVISHIELD is a live vaccine.
Exercise Kavach: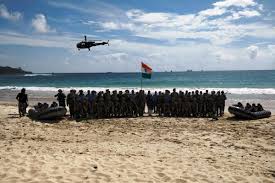 A large-scale Joint Military exercise 'Exercise Kavach' involving assets of the Indian Army, Indian Navy, Indian Air Force, and Indian Coast Guard is being conducted in the coming week under the aegis of the Andaman and Nicobar Command (ANC).
The exercise involves synergised application of maritime surveillance assets, coordinated air and maritime strikes, air defence, submarine and landing operations.
Concurrently Joint Intelligence Surveillance and Reconnaissance (ISR) exercise involving various technical, electronic and human intelligence from three services will be conducted.
The tri-services exercise aims to fine-tune joint war-fighting capabilities and SOPs towards enhancing operational synergy.
The Andaman and Nicobar Command (ANC) is the only Joint Forces Command of the country.
Tsari Chu river: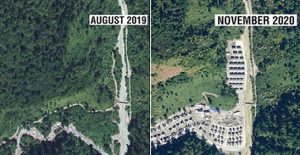 China said its construction of a village across the Line of Actual Control (LAC) in Arunachal Pradesh was "beyond reproach" because it had "never recognized" Arunachal. India's Ministry of External Affairs said earlier this week it was aware of the construction "along the LAC".
The village was built between November 2019 and November 2020 and located a couple of kilometres across the LAC, beyond what India sees as the border separating Arunachal Pradesh and Tibet, on the banks of the Tsari Chu river in Upper Subansiri district in Arunachal.
The site of the village is close to where China had attacked an Assam Rifles post in 1959, in what is known as the Longju incident. It is at least 2 km south of the McMahon Line, which China doesn't recognize.
After the 1962 war, India stopped patrolling the area.
Another village built last year, called Pangda, was built 2-3 km inside what Bhutan sees as its territory, in another disputed area.
The Subansiri rivers are a trans-Himalayan river and a tributary of the Brahmaputra River that flows through Tibet's Shannan Prefecture and the Indian states of Arunachal Pradesh and Assam.
It is formed by joining three streams Lokong Chu, Chayal Chu, and Tsari Chu.