Mian Muhammad Shahbaz Sharif : Current Prime Minister Of Pakistan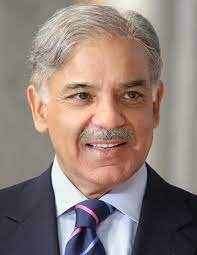 Mian Muhammad Shahbaz Sharif (born 1951) is a Pakistani politician serving as the 23rd and current prime minister of Pakistan, in office since 11 April 2022.
He is the current president of the Pakistan Muslim League (N) (PML-N).
Previously, he has served as the Chief Minister of Punjab three times in his political career, making him the longest-serving Chief Minister of Punjab.
Amid the 2020–2022 Pakistani political crises, he was elected Prime Minister on 11 April 2022 after the no-confidence motion against Imran Khan.
The opposition parties sought to remove Khan from office, while accusing his alleged hybrid regime of poor governance, political victimisation of opponents, and mismanaging the economy and foreign policy.