Legal Age Of Marriage For Women: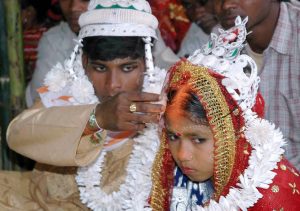 The Union Cabinet on December 15 took the decision to raise the legal age of marriage for women from 18 to 21 years. The legal age of marriage for men is 21 years.
With this decision, the government will be bringing the age of marriage for both men and women at par.
The law prescribes a minimum age of marriage to essentially outlaw child marriages and prevent the abuse of minors.
Personal laws of various religions that deal with marriage have their own standards, often reflecting custom.
For Hindus, The Hindu Marriage Act, 1955 sets 18 years as the minimum age for the bride and 21 years as the minimum age for the groom. In Islam, the marriage of a minor who has attained puberty is considered valid.
The Special Marriage Act, 1954 and the Prohibition of Child Marriage Act, 2006 also prescribe 18 and 21 years as the minimum age of consent for marriage for women and men, respectively. For the new age of marriage to be implemented, these laws are expected to be amended.
The Union Cabinet's decision to raise the legal age of marriage for women in India is based on the recommendation of a panel led by Jaya Jaitly.
In June 2020, the Ministry for Women and Child Development set up a task force to look into the correlation between the age of marriage with issues of women's nutrition, prevalence of anemia, IMR, MMR and other social indices.
The committee, headed by former Samata Party president Jaya Jaitly, also had on board NITI Aayog member (Health) Dr V K Paul and secretaries of several ministries
The committee has recommended the age of marriage be increased to 21 years.
The committee also asked the government to look into increasing access to schools and colleges for girls, including their transportation to these institutes from far-flung areas.
Skill and business training has also been recommended, as has sex education in schools.
The committee said these deliveries must come first, as, unless they are implemented and women are empowered, the law will not be as effective.
The committee has further recommended that an awareness campaign be undertaken on a massive scale on the increase in age of marriage, and to encourage social acceptance of the new legislation, which they have said would be far more effective than coercive measures.