New Doppler Radars In Maharashtra: IMD: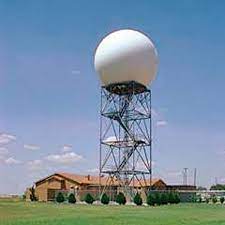 The India Meteorological Department (IMD) announced that it will install seven new doppler radars in Maharashtra, including Mumbai in 2021.
In January 2021, the Union Minister for Earth Sciences commissioned two of the ten indigenously built X-Band Doppler Weather Radars (DWR) to closely monitor the weather changes over the Himalayas.
India Meteorological Department:
It is an agency of the Ministry of Earth Sciences, established in 1875.
It is the principal agency responsible for meteorological observations, weather forecasting and seismology.
Doppler radars of varying frequencies — S-band, C-band and X-band — are commonly used by the IMD to detect and track the movement of weather systems, cloud bands and gauge rainfall over its coverage area of about 500 km.
Four X-band and one C-band radar will be deployed over Mumbai. In addition, Ratnagiri will get a new C-band and Vengurla will get an X-band radar, each of which will operate for multiple purposes.
Radar (Radio Detection and Ranging):
It is a device which uses electromagnetic waves in the microwaves region to detect location (range & direction), altitude, intensity and movement of moving and non-moving objects.
Doppler Radar:

It is a specialized radar that uses the Doppler effect to produce velocity data about objects at a distance.

Doppler effect: When the source and the signal are in relative motion to each other there is a change in the frequency observed by the observer.
If they are moving closer, frequency increases and vice versa.