Minimum Assured Return Scheme: PFRDA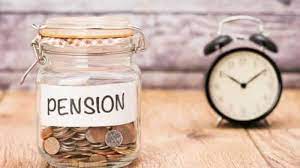 The Pension Fund Regulatory and Development Authority (PFRDA) has proposed a guaranteed return scheme, Minimum Assured Return Scheme (MARS), which will provide savers and people from the salaried class an option for their investments.
This will be the first scheme from the pension regulator that will offer a guaranteed return to investors.
India's pension assets under management have already crossed the Rs 7-lakh crore mark and are expected to touch RS 7.5-lakh crore by end March this fiscal 2021-22.
PFRDA is aiming for an AUM (Assets Under Management) of Rs 30-lakh crore by 2030.
To have a separate scheme that can offer a guaranteed minimum rate of return to NPS (National Pension System) subscribers, especially those who are risk averse.
Currently, the NPS gives returns annually, based on prevailing market conditions.
The actual returns will depend on the market conditions. Any shortfall will be made good by the sponsor, and the surplus will be credited to the subscribers' account.
National Pension System:
The Central Government introduced the NPS with effect from January 2004 (except for armed forces).
In 2018 to streamline the NPS and make it more attractive, the Union Cabinet approved changes in the scheme to benefit central government employees covered under NPS.
NPS is implemented and regulated by PFRDA.
National Pension System Trust (NPST) established by PFRDA is the registered owner of all assets under NPS.
NPS is structured into two tiers:

Tier-I account:

This is the non-withdrawable permanent retirement account into which the accumulations are deposited and invested as per the option of the subscriber.

Tier-II account:

This is a voluntary withdrawable account which is allowed only when there is an active Tier I account in the name of the subscriber.
The withdrawals are permitted from this account as per the needs of the subscriber as and when claimed.

NPS was made available to all Citizens of India from May 2009.
Any individual citizen of India (both resident and Non-resident) in the age group of 18-65 years can join NPS.