Whistle Blower Portal: IREDA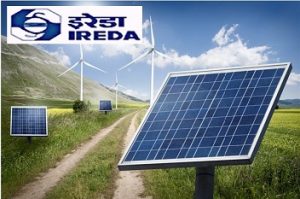 The Indian Renewable Energy Development Agency (IREDA) has launched a 'whistle-blower Portal', as a part of 'Vigilance Awareness Week 2021'.
It is a part of IREDA's "zero tolerance" of corruption. Through this portal, IREDA employees can raise concerns related to fraud, corruption, abuse of power etc.
IREDA is a Mini Ratna (Category – I) Government of India Enterprise under the administrative control of the Ministry of New and Renewable Energy (MNRE).
Whistleblowing:
According to the Companies Act 2013, whistleblowing is an action aimed at drawing the attention of stakeholders to instances of unethical practices in an organization.
A whistleblower can be anyone who chooses to expose wrong practices and has evidence to support the allegations.
They can be either from within or outside the organization, such as current and former employees, shareholders, external auditors, and lawyers.
In India, whistleblowers are protected by the Whistleblowers Protection Act, 2014.
In January 2020, the Securities and Exchange Board of India (SEBI) came out with a new mechanism to reward whistle-blowers and other informants for sharing information about insider trading cases.
Insider trading is an unfair and illegal practice in the stock market, wherein other investors are at a great disadvantage due to the lack of important insider non-public information about a company.