International Mother Language Day 2023: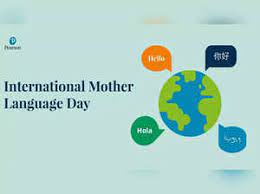 UNESCO declared 21st February as International Mother Language Day in 1999 and the World has been celebrating the same since 2000.
The day also commemorates a long struggle by Bangladesh to protect its mother language Bangla.
The resolution to mark 21st February as the International Mother Language Day was suggested by Rafiqul Islam, a Bangladeshi living in Canada.
The theme of 2023 is "Multilingual education – a necessity to transform education".
UNESCO has emphasised the importance of mother-tongue-based education for the preservation of linguistic heritage, and the International Decade of Indigenous Languages has been initiated to safeguard cultural diversity.