Minimum Support Price (MSP) For Kharif Crops : 2023-2024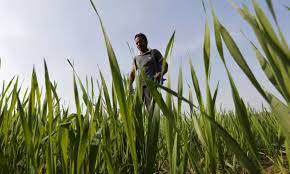 The Indian government has approved the Minimum Support Price (MSP) for kharif crops for the 2023-24 season, aiming to provide fair remuneration to farmers.
However, concerns have been raised by farmers' organisations regarding the increase not keeping up with rising input costs.
The Centre claimed that the hike in MSP for kharif crops for 2023-24 is in line with the Union Budget 2018-19 announcement of fixing the MSP at a level of at least 1.5 times the All-India weighted average cost of production.
The MSP has been hiked for all 14 kharif crops in the range of 5.3 to 10.35 %. In absolute terms, it has been increased by Rs 128 to Rs 805 per quintal.
Green gram (moong) got the highest hike of 10.4% over 2022-23 followed by sesamum that saw an increase of 10.3%.
Kharif Crops:
Kharif crops are the crops that are sown in the rainy season, from June to September.
Some of the major kharif crops are paddy, maize, millets, pulses, oilseeds, cotton and sugarcane.
Kharif crops account for about 55% of the total foodgrain production in India.