Mob Lynching: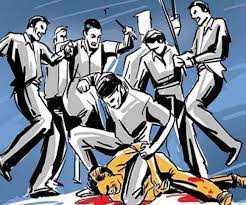 The former Punjab Chief Minister expressed concern over the recent incidents of lynching reported in Amritsar and Kapurthala.
Mob lynching is a term used to describe the acts of targeted violence by a large group of people.
The violence is tantamount to offences against human body or property- both public as well as private.
The mob believes that they are punishing the victim for doing something wrong (not necessarily illegal) and they take the law in their own hands to punish the purported accused without following any rules of law.
Mob lynching is a violation of human dignity, Article 21 of the Constitution, and a gross infringement of the Universal Declaration of Human Rights.
Such incidents violate the Right to Equality and Prohibition of discrimination, which are enshrined in Articles 14 and 15 of the Constitution of India.
However, it is nowhere mentioned in the law of the land and is hence simply put as murder since it has not been yet incorporated under the Indian Penal Code.