MSME Innovative Scheme: Key Points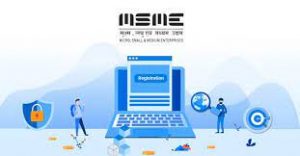 The Ministry of MSME (Medium, Small and Micro Enterprises) has launched the MSME Innovative Scheme (Incubation, Design and IPR) along with the MSME IDEA HACKATHON 2022.
It is the combination of existing sub-schemes around incubation, design, and Intellectual Property Rights (IPR) for MSMEs.
The government also announced equity support of up to Rs 1 crore for commercialisation of ideas, designs and patents across all three sub-schemes and also to help MSMEs further scale up to raise subsequent funding.
For this, a separate corpus will be created and managed by SIDBI (Small Industries Development Bank of India) as the fund manager.
SIDBI set up on 2nd April 1990 under an Act of Indian Parliament, acts as the Principal Financial Institution for Promotion, Financing and Development of the MSME sector as well as for co-ordination of functions of institutions engaged in similar activities.
The new scheme will ensure support through guidance, financial support, technical support, and more to MSMEs to scale up.
The new scheme would act as a hub for innovation activities facilitating and guiding the development of ideas into viable business propositions that can benefit society directly and can be marketed successfully.