Cyclone Jawad: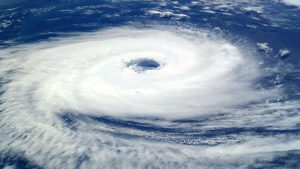 A deep depression in the Bay of Bengal has intensified into cyclonic storm Jawad and is likely to make landfall near Odisha and Andhra Pradesh.
The name was given by Saudi Arabia has given the cyclone its name 'Jawad'.
The meaning 'Jawad' is liberal or merciful.
The carries significance as this cyclonic storm will not be as severe as the previous ones.
Cyclones are formed over the oceanic water in the tropical region.
In this region, the sunlight is highest which results in warming of land and water surface.
Due to warming of the surface, the warm moist air over the ocean rises upwards following which cool air rushes in to fill the void, they too get warm and rise — the cycle continues.