National Assessment And Accreditation Council : Facing Allegations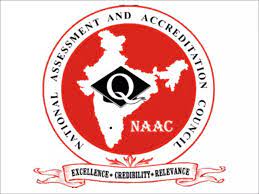 The National Assessment and Accreditation Council (NAAC) has been facing allegations of irregularities in its functioning.
There have been calls for the NAAC to adopt an Outcome-based approach (rather than a self-assessment input-based approach): In an outcome-based, the emphasis would be given to finding out if students are equipped with relevant skills and academic abilities.
The former chairperson of NAAC's executive committee resigned after alleging that malpractices were leading to questionable grades being awarded to some institutions.
An inquiry commissioned found irregularities in the IT system and allocation of assessors.
The inquiry also highlighted that nearly 70% of experts from the pool of around 4,000 assessors have not received any opportunity to make site visits.
As of January 2023, out of the 1,113 universities and 43,796 colleges in the All India Survey on Higher Education (AISHE), 2020-2021, only 418 universities and 9,062 colleges were NAAC-accredited.
NAAC:
Established in 1994, it is an autonomous body under the University Grants Commission (UGC) responsible for assessing the quality of higher educational institutions in India.
Through a multi-layered assessment process, it awards grades ranging from A++ to C based on parameters such as curriculum, faculty, infrastructure, research and financial well-being.