National Assessment And Accreditation Council: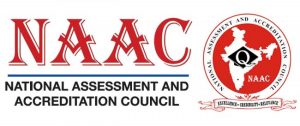 The National Assessment and Accreditation Council (NAAC), which carries out quality checks or assessments of Indian Higher-level Educational Institutions (HEIs), courted controversy recently over the rating of the Maharaja Sayajirao University of Baroda and allegations of bribery in the process.
The NAAC, an autonomous body under the University Grants Commission (UGC), assesses and certifies HEIs with gradings as part of accreditation.
Through a multi-layered process, a higher education institution learns whether it meets the standards of quality set by the evaluator in terms of curriculum, faculty, infrastructure, research, and other parameters.
The ratings of institutions range from A++ to C. If an institution is graded D, it means it is not accredited.
There are 1,043 universities and 42,343 colleges listed on the portal of the All India Survey on Higher Education.
As per the latest data from June 21, there were 406 universities and 8,686 colleges that were NAAC-accredited.
Among the states, Maharashtra accounts for the highest number of accredited colleges at 1,869 – more than twice as many as Karnataka's 914, the second highest. Tamil Nadu has the most accredited universities at 43.