H3N2 Outbreak: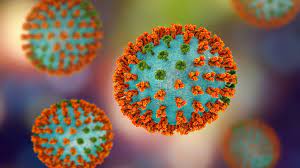 Across India, an outbreak of a respiratory illness with symptoms of cold, sore throat and fever accompanied by fatigue has been observed since December 2022 and January 2023.
The Indian Council of Medical Research (ICMR) confirmed that Influenza Sub-type H3N2 has been causing this illness.
It further warned that the virus appeared to lead to more hospitalisations than other Influenza subtypes.
There are four types of seasonal influenza viruses, types A, B, C and D.
Influenza A and B viruses circulate and cause seasonal epidemics of disease. Influenza A viruses are the only influenza viruses known to cause flu pandemics (i.e., global epidemics of flu disease).
H3N2 virus is a type of influenza virus called the influenza A virus.
It is a respiratory viral infection that causes illnesses every year. This subtype of influenza A virus was discovered in 1968 in humans.
The virus derives from types of protein strains of the influenza A virus – hemagglutinin (HA) and neuraminidase (NA).
HA has over 18 different subtypes, each numbered H1 to H18 while NA has 11 different subtypes, each numbered N1 to N11.
The H3N2 is a combination of the two protein strains of the influenza A virus.
The symptoms of the H3N2 virus include cough, runny nose or congested nose, sore throat, headaches, body aches, fever, chills, fatigue, diarrhoea, vomiting and breathlessness.