National Contribution To Warming : India Ranking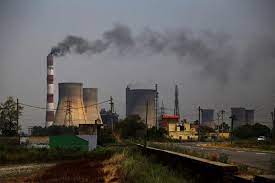 The research published in the journal "Scientific Data' ranked India fifth among the top 10 contributors to global warming.
Key Highlights of the Report:
Top Contributor: The United States topped the list with its emissions causing 0.28°C (17.3%) of rise in temperature.
China stood second and Russia took third place.
India's Position: Since 2005, India climbed to the fifth spot from the 10th.
India is responsible for 0.08 degrees Celsius of warming from the 1850s through 2021.
India's emissions of carbon dioxide (CO2), methane (CH4) and nitrous oxide (N2O) from 1851-2021 have resulted in 0.04°C, 0.03°C and 0.006°C of global warming over pre-industrial levels, respectively.