National Register Of Citizens (NRC):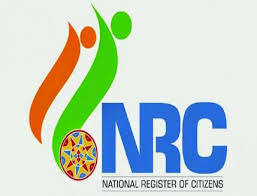 Only little over a thousand doubtful cases in the final draft of the National Register of Citizens (NRC), Assam have been referred to the concerned district commissioners for necessary action.
More than 19 lakh of the 3.29 crore applicants in Assam were excluded from the final draft register published on August 31, 2019, which cost ₹1,220 crore.
The government had rejected the NRC in its current form and demanded re-verification of at least 30% names in areas bordering Bangladesh and 10% in the rest of the State.
The Supreme Court had monitored the exercise of updating the NRC of 1951 in Assam. About 19.06 lakh out of 3.3 crore applicants were excluded from the updated draft.
About NRC:
The NRC is an official record of those who are legal Indian citizens. It includes demographic information about all those individuals who qualify as citizens of India as per the Citizenship Act, 1955.
The register was first prepared after the 1951 Census of India and since then it has not been updated until recently.
NRC in Assam:

So far, such a database has only been maintained for the state of Assam.
The exercise was a culmination of Assam Accord of 1985 signed between the Centre and the All Assam Students' Union (AASU) and All Assam Gana Sangram Parishad (AAGSP) for detection, disenfranchisement and deportation of foreigners.
In 2013, the SC ordered the updation of the NRC, in accordance with Citizenship Act, 1955 and Citizenship Rules, 2003 in all parts of Assam. The process officially started in 2015.