36th National Games: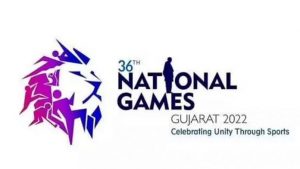 Union Home Minister Amit Shah launched the mascot and the anthem for the 36th National Games at Trans Stadia in Ahmedabad.
The mascot is named as Savaj which means cub in Gujarati. T
he anthem is based on the theme of Ek Bharat Shreshtha Bharat.
The National Games will be organised between 29th of this month to 12th of next month at six cities in the state namely Ahmedabad, Gandhinagar, Surat, Vadodara, Rajkot and Bhavnagar.
The event also witnessed the closing of 11th Khel Mahakumbh. Winners of Khel Mahakumbh were given away prizes at the hands of Mr. Shah.