New Development Bank (NDB):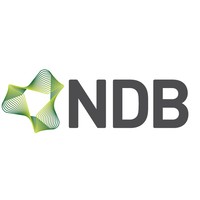 Finance and Corporate Affairs Minister Nirmala Sitharaman has urged the New Development Bank (NDB) to consider working closely with India's new development financing institution for funding infrastructure.
NDB has so far approved 18 projects in India, including emergency loans of $2 billion to support health spending and economic recovery in the aftermath of the COVID-19 pandemic.
About NDB:
It is a multilateral development bank operated by the BRICS states (Brazil, Russia, India, China and South Africa).
It was agreed to by BRICS leaders at the 5th BRICS summit held in Durban, South Africa in 2013.
It was established in 2014, at the 6th BRICS Summit at Fortaleza, Brazil.
The bank is set up to foster greater financial and development cooperation among the five emerging markets.
Headquartered in Shanghai, China.
In 2018, the NDB received observer status in the United Nations General Assembly, establishing a firm basis for active and fruitful cooperation with the UN.
Unlike the World Bank, which assigns votes based on capital share, in the New Development Bank each participant country will be assigned one vote, and none of the countries will have veto power.