Today Current Affairs: 31st March 2021 for UPSC IAS exams, State PSC exams, SSC CGL, State SSC, RRB, Railways, Banking Exam & IBPS, etc
Pradhan Mantri Awaas Yojana-Gramin: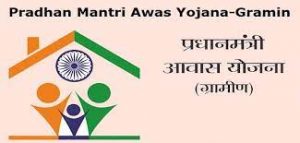 Due to the adverse impact of Covid-19, only 5.4% of the sanctioned houses under the central government's flagship rural housing scheme, Pradhan Mantri Awaas Yojana-Gramin, have reached completion for the year 2020-2021.
Pradhan Mantri Awaas Yojana- Gramin (PMAY-G):
Launch: To achieve the objective of "Housing for All" by 2022, the erstwhile rural housing scheme Indira Awaas Yojana (IAY) was restructured to Pradhan Mantri Awaas Yojana-Gramin (PMAY-G) w.e.f 1st April 2016.
Ministry Involved: Ministry of Rural Development.
Aim: To provide a pucca house with basic amenities to all rural families, who are homeless or living in kutcha or dilapidated houses by the end of March 2022.
To help rural people Below the Poverty Line (BPL) in the construction of dwelling units and up-gradation of existing unserviceable kutcha houses by providing assistance in the form of a full grant.
Beneficiaries: People belonging to SCs/STs, freed bonded laborers and non-SC/ST categories, widows or next-of-kin of defense personnel killed in action, ex-servicemen and retired members of the paramilitary forces, disabled persons and minorities.
Selection of Beneficiaries: Through a three stage validation – Socio Economic Caste Census 2011, Gram Sabha, and geo-tagging.
Cost Sharing: The cost of unit assistance is shared between Central and State Governments in the ratio 60:40 in plain areas and 90:10 for North Eastern and hilly states.
Features:

The minimum size of the house has been increased to 25 sq.mt (from 20sq.mt) with a hygienic cooking space.
The unit assistance has been increased from Rs. 70,000 to Rs. 1.20 lakh in plain and from Rs. 75,000 to Rs. 1.30 lakh in hilly states.
Overseas Citizens Of India (OCI):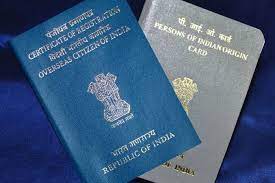 People of Indian origin and the Indian diaspora having Overseas Citizens of India (OCI) cards will not have to carry their old, expired passports for travel to India, as was required earlier, according to a government notification.
OCI cardholders:
The government of India launched the 'Overseas Citizenship of India (OCI) Scheme' by making amendments to Citizenship Act, 1955 in 2005.
On 09 January 2015, the Government of India discontinued the PIO card and merged it with the OCI card.
The government of India allows the following categories of foreign nationals to apply for OCI Card.
Benefits for OCI cardholders:
Lifelong Visa to visit India multiple times. (special permission needed for research work in India).
No need to register with Foreigners Regional Registration Officer (FRRO) or Foreigners Registration Officer (FRO) for any length of stay.
Except for the acquisition of agricultural and plantation properties, OCI cardholders have similar facilities that are extended to NRIs in economic, financial, and educational fields.
Same treatment as of NRIs in respect to Inter-country adoption of Indian children.
Also treated at par with NRIs regarding – entry fees for national monuments, the practice of professions like doctors, dentists, nurses, advocates, architects, Chartered Accountants & Pharmacists.
At par with NRIs to participate in All India Pre-medical tests and such.
Treated at par with Indian citizens in matters of traffic in airfares in Indian domestic sectors.
Same entry fee as for Indians for entry into India's national parks and wildlife sanctuaries.
OCI booklet can be used as identification to avail services. An affidavit can be attached with the local address as residential proof.
Asteroid Apophis: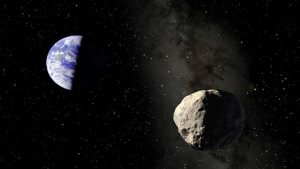 The National Aeronautics and Space Administration (NASA) has ruled out the possibility of the dreaded asteroid Apophis causing any damage to the Earth for the next 100 years.
Apophis is a near-Earth asteroid with a relatively large size (about 335 meters wide).
Named after the ancient Egyptian god of chaos and darkness, it was discovered in 2004, after which NASA had said that it was one of the asteroids that posed the greatest threat to Earth.
Apophis was predicted to come threateningly close to us in the years 2029 and 2036, but NASA later ruled these events out.
However, there were still fears about a possible collision in 2068.
New Development Bank (NDB):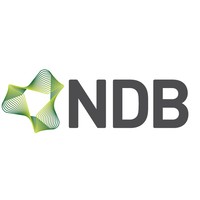 Finance and Corporate Affairs Minister Nirmala Sitharaman has urged the New Development Bank (NDB) to consider working closely with India's new development financing institution for funding infrastructure.
NDB has so far approved 18 projects in India, including emergency loans of $2 billion to support health spending and economic recovery in the aftermath of the COVID-19 pandemic.
About NDB:
It is a multilateral development bank operated by the BRICS states (Brazil, Russia, India, China and South Africa).
It was agreed to by BRICS leaders at the 5th BRICS summit held in Durban, South Africa in 2013.
It was established in 2014, at the 6th BRICS Summit at Fortaleza, Brazil.
The bank is set up to foster greater financial and development cooperation among the five emerging markets.
Headquartered in Shanghai, China.
In 2018, the NDB received observer status in the United Nations General Assembly, establishing a firm basis for active and fruitful cooperation with the UN.
Unlike the World Bank, which assigns votes based on capital share, in the New Development Bank each participant country will be assigned one vote, and none of the countries will have veto power.
2020 Human Rights Report: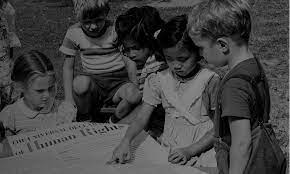 Released by the U.S. State Department.
The report, which is submitted each year to the U.S. Congress, is retrospective and contains a country-wise discussion of the state of human rights.
Key findings:
The harassment and detention of journalists critical of the Indian government in their reporting and on social media, has continued, although the government generally respected the freedom of expression.
Government's requests for user data from Internet companies had increased "dramatically."
There were several instances in which the government, or actors considered close to the government, allegedly pressured or harassed media outlets critical of the government, including through online trolling.
The government made 49,382 user data requests in 2019 from Facebook, a 32% increase from 2018. Over the same period, Google requests increased by 69%, while Twitter requests saw a 68% increase.
World Immunisation And Logistics Summit: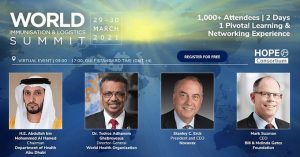 Dr. Harsh Vardhan, Union Minister for Health and Family Welfare digitally participated in a panel discussion on vaccine production and distribution across Asia at the "World Immunisation and Logistics Summit".
The HOPE Consortium's World Immunisation & Logistics Summit opened on March 30, 2021 to enhance collaboration in the world's approach to tackle COVID-19 and ensure a healthier future for all.
The two-day virtual Summit, hosted in by Abu Dhabi, kicked off under the patronage of the Ministry of Foreign Affairs and International Cooperation, with the participation of acclaimed global healthcare and philanthropic leaders, decision-makers, experts and senior government officials, to explore a unified global approach to fighting the COVID-19 pandemic.
HOPE Consortium:
Spearheaded by the Department of Health – Abu Dhabi, who has led the formation of the emirate-wide consortium, the HOPE Consortium brings together leading brands to deliver an end-to-end solution to distribute COVID-19 vaccines globally.
'Investment Opportunities In India's Healthcare Sector: NITI Aayog Releases: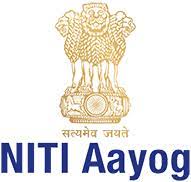 The report outlines the range of investment opportunities in various segments of India's healthcare sector, including hospitals, medical devices and equipment, health insurance, telemedicine, home healthcare, and medical value travel.
India's healthcare industry has been growing at a Compound Annual Growth Rate of around 22% since 2016. At this rate, it is expected to reach USD 372 billion in 2022.
In the hospital segment, the expansion of private players to tier-2 and tier-3 locations, beyond metropolitan cities, offers an attractive investment opportunity.
Exercise VAJRA PRAHAR: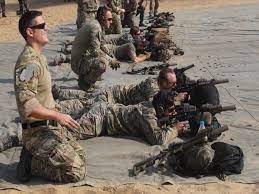 Special Forces of India and the USA conducted the joint military exercise 'VAJRA PRAHAR 2021' in Himachal Pradesh.
Earlier, India and the USA navy had carried out a two-day Passage Exercise (PASSEX) in the eastern Indian Ocean Region.
The joint exercise by the Special Forces of both the countries is conducted alternatively between India and the United States.
Special Forces are the units of a country's armed forces that undertake covert, counterterrorist, and other specialized operations.
This is the 11th edition of the exercise conducted at Special Forces Training School located at Bakloh, Himachal Pradesh.
The 10th edition of VAJRA PRAHAR was held in 2019 at Seattle, USA.
Aim: To share the best practices and experiences in areas such as joint mission planning and operational tactics as also to improve interoperability between the Special Forces of both nations.
Tata Group's Decision To Remove Cyrus Pallonji Mistry As The Executive Chairman And Director Of Tata Sons: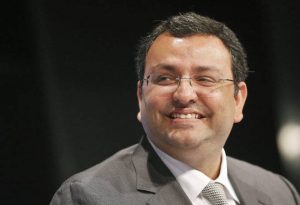 The Supreme Court overturned the National Company Law Appellate Tribunal (NCLAT) decision and upheld Tata Group's decision to remove Cyrus Pallonji Mistry as the Executive Chairman and Director of Tata Sons.
Supreme Court Observations:
Minority shareholders or their representatives are not automatically entitled to a seat on the private company's board like a small shareholder's representative.
The provisions contained in the Companies Act 2013 only protect the rights of small shareholders of listed companies by asking such companies to have on their board at least one director elected by such small shareholders.
Since the Mistry family and the Shapoorji Pallonji (SP) Group are not small shareholders, but minority shareholders, there is no statutory provision that gives them the "right to claim proportionate representation," on the board of Tata Sons.
Private companies, which have minority shareholders, are free to make an enabling provision but are under no statutory obligation to give minority shareholder seats on the board.