New Lieutenant-Governor (L-G) Of Delhi :Vinai Kumar Saxena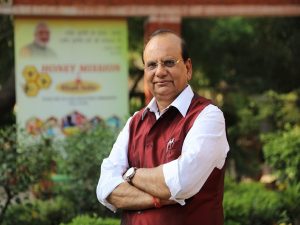 Vinai Kumar Saxena, Chairman of Khadi and Village Industries Commission, has been appointed the new Lieutenant-Governor (L-G) of Delhi.
President Ram Nath Kovind accepted the resignation of Anil Baijal from the post and appointed Vinai Kumar Saxena to be the Lt. Governor of National Capital Territory of Delhi with effect from the date he assumes charge of his office.
Saxena, in 1991, had formed an NGO, National Council for Civil Liberties, which opposed Medha Patkar's Narmada Bachao Andolan.
Saxena is one of the members of the national committee to commemorate the 75th anniversary of India's Independence.
This committee is headed by Prime Minister Narendra Modi.