Integrated Disease Surveillance Programme: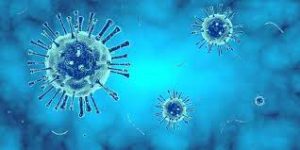 The Union Health Ministry gave a statement that it is keeping a close watch on the Seasonal Influenza situation, through the Integrated Disease Surveillance Programme network on a real-time basis.
The Integrated Disease Surveillance Program (IDSP) was initiated with assistance from the World bank, in the year 2004.
The Programme continued during the 12th Plan (2012–17) under National Health Mission
It works under the Ministry of Health and Family Welfare.
The Central Surveillance Unit (CSU) at the National Centre for Disease Control (NCDC), receives disease outbreak reports from the States/UTs on weekly basis.
The surveillance data is collected on three specified reporting formats, namely "S" (suspected cases), "P" (presumptive cases), and "L" (laboratory confirmed cases) filled by Health Workers, Clinicians, and Laboratory staff respectively.
Objective is to:

Strengthen/maintain a decentralized laboratory-based IT-enabled disease surveillance system for epidemic-prone diseases.
Monitor disease trends and to detect and respond to outbreaks in the early rising phase through trained Rapid Response Teams (RRTs).