New Rules For Online Gaming: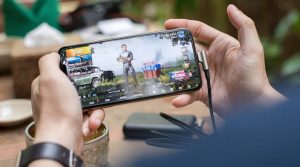 The Ministry of Electronics and Information Technology (MeitY) has recently notified the final rules for online gaming.
Every state in India, except Goa, Sikkim, and the Union Territory of Daman explicitly prohibits any sort of gambling, betting or wagering on games of chance.
Assam, Andhra Pradesh, Nagaland, Odisha, Tamil Nadu and Telangana have placed restrictions on games of skill as well.
The government will appoint multiple self-regulatory organisations (SROs) comprising industry representatives, educationists and other experts including psychology experts.
It prohibits any game that involves betting and wagering.
KYC verification is mandatory of online gamers of games involving real money.
MEITY can also notify agencies to fact check false and misleading information related to government business.
Intermediaries cannot host, publish or share any online game that can cause the user harm, or that has not been verified as a permissible online game by SROs.
The intermediary will have to ensure that no advertisement or surrogate advertisement or promotion of an online game that is not permitted, is hosted on its platform.
The intermediary will have to display a mark of verification by the SROs on such games; inform its users of the policy for withdrawal or refund of deposit, manner of determination and distribution of winnings, fees and other charges.
The intermediary cannot give credit or enable finances by third parties to the users.
The SRO can declare online real money games as permissible if it is satisfied that the online real money game does not involve wagering on any outcome.
Permissibility will be determined with the simple principle of whether wagering is involved or not.
It can inquire and satisfy itself that the intermediary and the game comply with the rules, the requirements under law are being competent to enter into a contract (currently at 18 years), and the framework safeguards against user harm.
It can ensure that online game complies with the measures to safeguard through parental controls, age-rating mechanism, and measures to safeguard users against the risk of gaming addiction.