Nuclear Suppliers Group (NSG):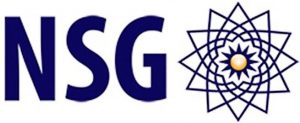 External Affairs Minister S. Jaishankar recently said that India looks forward to join the Nuclear Suppliers Group (NSG) by overcoming political impediments.
The 48-member NSG is an elite club of countries that deals with the trade-in nuclear technology and fissile materials besides contributing to the non-proliferation of nuclear weapons.
Brought in 1974– in response to the Indian nuclear test (smiling Buddha).
It is a Group of nuclear supplier countries that seek to prevent nuclear proliferation by controlling the export of materials, equipment and technology that can be used to manufacture nuclear weapons.
The NSG first met in November 1975 in London, and is thus popularly referred to as the "London Club".
Its guidelines are not binding.
Benefits associated with NSG membership- Once admitted, an NSG member state gets:

Timely information on nuclear matters.
Contributes by way of information.
Has confirmed credentials.
Can act as an instrument of harmonization and coordination.
Is part of a very transparent process.