Brent Crude: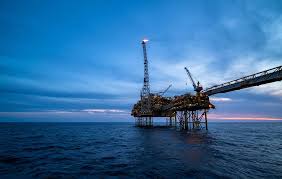 Oil prices are at their highest levels since 2014 — Brent crude hit $88.3 per barrel, up 27% since December 1, when it was trading at $69.5.
The spike has been driven primarily by fears of supply side disruptions.
The attack by Yemen's Houthis on fuel trucks in Abu Dhabi, in which three people including two Indians were killed, and the tensions between Russia, the world's second-largest oil producer, and Ukraine have raised concerns.
The outage on an Iraq-Turkey pipeline heightened worries.
There is also concern over the growing imbalance between demand and supply — the former did not see the moderation that was initially expected as the Omicron wave began.
Further, the key oil producing countries have kept supply on a gradually increasing schedule in spite of the sharp increase in global crude prices.
Brent Crude:
Brent Crude may refer to any or all of the components of the Brent Complex, a physically and financially traded oil market based around the North Sea of Northwest Europe.
Colloquially, Brent Crude usually refers to the price of the ICE Brent Crude Oil futures contract or the contract itself.