Rural Area Development Plan Formulation And Implementation (RADPFI) Guidelines: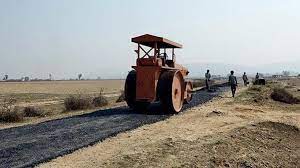 Union Minister Shri Giriraj Singh releases revised Rural Area Development Plan Formulation and Implementation (RADPFI) Guidelines prepared by Ministry of Panchayati Raj.
This new Guideline (2021) is Focused on:
Typology of villages to prepare the spatial development plan (population, agro-climatic zones, Hill areas, disaster occurrence, urban-peri-urban areas and villages, Near to NH/SH, and Resilience strategies as suggested by BIS). One shoe does not fit all.
Dealing with different development Land Use standards for different areas, with varied characteristics. To facilitate the planned spatial development of rural areas.
Village Town Planning Scheme (VPS) – through community based on Collaborative Planning.
Planning for environmental benefit and disaster preparedness.
Linking to 15th CFC and respective SFCs.
Improving the E-Governance through Spatial Data Infrastructure (SDI).
Integrating/Consolidation of GP Development with RURBAN CLUSTERS/Block/District Plan, as per the 73rd and 74th CAA and GPDP.
Most importantly using the SVAMITVA (and other digital tools) for Abadi area (linking to land records).