Authorised Economic Operators Programme: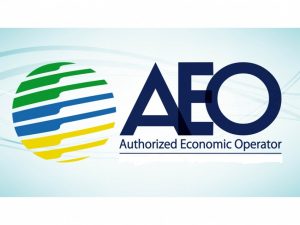 The Central Board of Indirect Taxes & Customs (CBIC) has inaugurated the online filing of Authorised Economic Operators (AEO).
The new version (V 2.0) of the web application is designed to ensure continuous real-time and digital monitoring of physically filed applications for timely intervention and expedience.
Authorised Economic Operator (AEO) Programme:
AEO is a programme under the aegis of the World Customs Organization (WCO) SAFE Framework of Standards to secure and facilitate Global Trade.
The programme aims to enhance international supply chain security and facilitate movement of legitimate goods.
AEO is a voluntary compliance programme.
Under this programme, an entity engaged in international trade is approved by Customs as compliant with supply chain security standards and granted AEO status & certain benefits.
Benefits of AEO status include expedited clearance times, fewer examinations, improved security and communication between supply chain partners.
SAFE Framework:
In June 2005 the WCO Council adopted the Framework of Standards to Secure and Facilitate Global Trade (SAFE Framework) that would act as a deterrent to international terrorism, to secure revenue collections and to promote trade facilitation worldwide.
It prescribes baseline standards that have been tested and are working well around the globe.