One District One Product Scheme: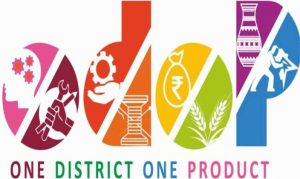 PM Modi calls for giving boost to One District One Product scheme & further develop Aspirational Districts.
ODOP was launched by the Ministry of Food Processing Industries, to help districts reach their full potential, foster economic and socio-cultural growth, and create employment opportunities, especially, in rural areas.
This initiative is carried out with the 'Districts as Exports Hub' initiative by the Directorate General of Foreign Trade (DGFT), Department of Commerce.
There may be more than one cluster of ODOP products in one district.
The States would identify the food product for a district, keeping in perspective the focus of the scheme on perishables.
The ODOP product could be a perishable Agri produce, cereal-based product, or a food product widely produced in a district and their allied sectors.
The ODOP launch date is January 24, 2018, by the Uttar Pradesh Government, and due to its success, was later adopted by the Central Government.
Aspirational Districts Programme (ADP):
Launched in January 2018, it aims to quickly and effectively transform 112 most under-developed districts across the country.
The ranking is based on the incremental progress made across 49 Key Performance Indicators (KPIs) under 5 broad socio-economic themes – Health & Nutrition, Education, Agriculture & Water Resources, Financial Inclusion & Skill Development and Infrastructure.