One District One Product: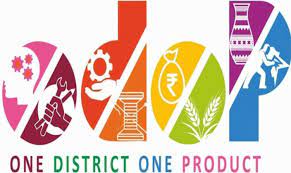 The Ministry of Textile inaugurated the 'Lota Shop' at National Crafts Museum, New Delhi.
The shop was opened by Central Cottage Industries Corporation of India Limited (CCIC), popularly known as the Central Cottage Industries Emporium.
It showcases fine handcrafted curios, souvenirs, handicrafts and textiles based on the traditional craft forms of India.
The government also reiterated that it is working towards 'One District One Product' which will give impetus to the Handicraft sector as well as the Artisans.
The 'One District, One Product' (ODOP) was launched by the Ministry of Food Processing Industries, to help districts reach their full potential, foster economic and socio-cultural growth, and create employment opportunities, especially, in rural areas.
It was launched in January, 2018, by the Uttar Pradesh Government, and due to its success, was later adopted by the Central Government.
This initiative is carried out with the 'Districts as Exports Hub' initiative by the Directorate General of Foreign Trade (DGFT), Department of Commerce.
'Districts as Exports Hub' initiative provides financial and technical assistance to the district level industries so that the small-scale industries can be helped and they can provide employment opportunities to the local people.
Objectives:

It aims to identify, promote and brand a product from one district.
To turn every district in India, into an export hub through promotion of the product in which the district specialises.
It envisions to accomplish this by scaling manufacturing, supporting local businesses, finding potential foreign customers and so on, thus helping to achieve the 'Atmanirbhar Bharat' vision.