United Nations Security Council (UNSC):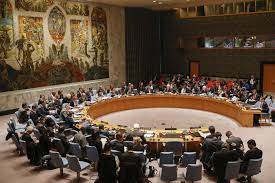 In the past, the Obama and Trump administrations had supported a permanent seat for India on the United Nations Security Council (UNSC). However, the recent statements by the State Department under the new US President Joe Biden, reflects an ambiguous or half-hearted view on this issue.
Highlights of the Recent Viewpoint:
The US supports a reformed Security Council that is representative, that is effective, and that is relevant.
However, the US offers qualified support for building a consensus for enlargement of the UNSC – in terms of permanent and non-permanent members.
The US would not support an expansion of the veto, which is currently exercised by five permanent members (P-5): China, France, Russia, the UK and the US.
Also, the US's Ambassador to the UN, had refrained from saying the US supported India and other members of the G4 (Japan, Germany and Brazil) for a permanent UNSC seat.
It cited the regional disagreements by the Uniting for Consensus (UFC) group – Pakistan, South Korea, Italy and Argentina – which opposes the G4 plan.
In the past, India was offered to join the UNSC by both the superpowers, the US and the then Soviet Union in 1950 and in 1955 respectively.
However, India denied the offer due to Cold war politics in that era.
India is currently (in 2021 and 2022) a non-permanent member of the UNSC and is president for the month of August.