Permission To Sell Products On The Government-e-Marketplace Platform: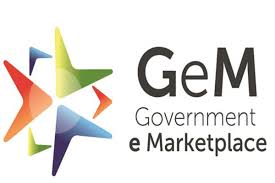 The Union Cabinet has cleared up a proposal allowing cooperatives to sell products on the Government-e-Marketplace (GeM) platform.
The cooperatives may however be charged a transaction fee to cover the incremental costs.
The validated list of cooperatives to be onboarded on the GeM – for pilot as well as subsequent scale up – will be decided by the Ministry of Cooperation in consultation with the GeM SPV (Special Purpose Vehicle).
GeM is a one-stop National Public Procurement Portal to facilitate online procurement of common use Goods & Services required by various Central and State Government Departments/Organisations/Public Sector Undertakings (PSUs).
The procurement of goods and services by Ministries and the Central Public Sector Enterprises (CPSEs) is mandatory for goods and services available on GeM.
It also provides the tools of e-bidding and reverse e-auction to facilitate the government users achieve the best value for their money.
At present, GeM has more than 30 lakh products, over Rs. 10 lakh crores worth of transactions have happened so far at the portal.
It was launched in 2016 to bring transparency and efficiency in the government buying process.
Nodal Ministry: Ministry of Commerce and Industry.
Country of Origin Mandatory: GeM has made it mandatory for sellers to enter the Country of Origin while registering all new products on GeM.
This has been enabled on the portal so that the buyers can choose to buy only those products that meet the minimum 50% local content criteria.