World's First "Crypto-Backed" Payment Card: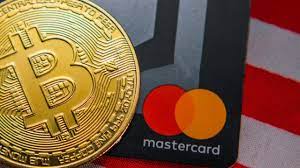 Crypto lender Nexo has collaborated with Mastercard to launch the world's first "crypto-backed" payment card.
This launch has signaled the move by financial and crypto networks to collaborate as digital assets are becoming more mainstream.
Initially, the card will be available in selected European countries.
It will allow users to spend without selling their digital assets like bitcoin, as the digital assets are used as collateral to back the granted credit.
The crypto-backed credit card can be used at 92 million merchants across the world wherever Mastercard is accepted.
Through this card the investors will be able to spend up to 90 percent of the fiat value of the crypto assets that they own.
The card requires no monthly, minimum repayments, or inactivity fees. Also, this card has no FX fees for up to 20,000 euros per month.
Also, the card has no restrictions on the spending limit of a customer and they can also withdraw from the open credit line.
The interest on this card is only paid on the amount of credit that has been used by the customer.
The customers who will be maintaining a loan-to-value ratio of 20 percent or less will be charged 0 percent interest.
DiPocket an electronic money firm is the card issuer of the Nexo credit card.