Policy Rates Unchanged : RBI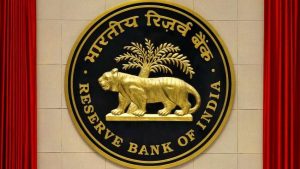 The Reserve Bank of India's Monetary Policy Committee (MPC) has decided to keep the policy rates unchanged, taking into account the evolving macroeconomic situation.
This is the second consecutive pause after a previous conservative rate hike of 250 basis points aimed at curbing inflation.
The decision reflects a cautious approach to balance inflation management and support economic growth.
Policy Rates Unchanged:

The policy repo rate under the liquidity adjustment facility (LAF) remains unchanged at 6.50%.
The standing deposit facility (SDF) rate remains unchanged at 6.25%.
The marginal standing facility (MSF) rate and Bank Rate are maintained at 6.75%.

Assuming a normal monsoon, CPI inflation is projected at 5.1% for 2023-24
The MPC aims to withdraw accommodation gradually to align inflation with the target while supporting growth.
The objective is to achieve the medium-term target for consumer price index (CPI) inflation of 4% within a band of +/- 2%.