Monetary Policy Review: RBI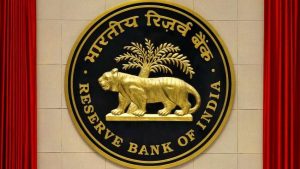 The Reserve Bank of India (RBI) in its latest Monetary Policy review has decided to keep the main policy rate – Repo rate – unchanged at 4%.
It has also retained its accommodative stance, but indicated it will engage in a gradual and calibrated withdrawal of surplus liquidity to rein in inflation.
Monetary Policy Review:
In the wake of the rise in crude oil and commodity prices and the impact of the Russian invasion of Ukraine, RBI has slashed the growth forecast to 7.2% for fiscal 2022-23 from 7.8% projected earlier.
The Russia-Ukraine war could potentially impede the economic recovery through elevated commodity prices and global spill-over channels.
The RBI also introduced a new measure, the Standing Deposit Facility an additional tool for absorbing liquidity to suck out surplus liquidity of Rs 8.5 lakh crore from the financial system which is fuelling inflation.
This Monetary Policy Review signals that the RBI has finally shifted its priorities to tackle inflation.
Thus, there is a possibility of a hike in its key policy rate (Repo Rate) in the coming months.
Further, RBI has hiked its inflation forecast from 4.5% projected earlier to 5.7% still below the upper band of 6% of the RBI's target – in 2022-23.
RBI policy panel took a concrete step by restoring the policy rate corridor under Liquidity Adjustment Facility(LAF) to pre-pandemic width of 50 basis points.
This is aimed at bringing down the inflationary pressures.
LAF is a tool used in the monetary policy that allows banks to borrow money from the RBI through repurchase agreements (Repo) or to lend funds to the RBI through reverse repo agreement.