Monetary Policy Report: RBI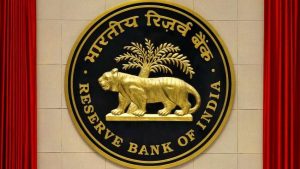 The Reserve Bank of India (RBI) has released the Monetary Policy Report (MPR) for the month of October 2021.
It kept the policy rate unchanged for the Eighth time in a row maintaining an accommodative stance till the recovery is durable.
Unchanged Policy Rates:
Repo Rate – 4%.
Reverse Repo Rate – 3.35%.
Marginal Standing Facility (MSF) – 4.25%.
Bank Rate- 4.25%.
GDP Projection:
Real Gross Domestic Product (GDP) growth for 2021-22 has been retained at 9.5%.
Inflation:
RBI has revised the projection for Consumer Price Index (CPI) inflation to 5.3% from 5.7% in August 2021.