Pre-Summit Meeting Of Tiger Range Countries: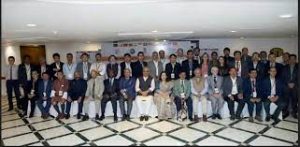 India has hosted the Pre-Summit meeting of Tiger Range Countries (TRCs).
The Tiger Range Countries Summit is scheduled to be held at Vladivostok, Russia on 5th September 2022.
In January 2022, the 4th Asia Ministerial Conference on Tiger conservation was held.
India's National Tiger Conservation Authority has also decided to introduce guidelines for the reintroduction of tigers that can be used by other Tiger Range Countries.
Highlights of the Meeting:
The meeting was attended by 12 tiger range countries except for China and Indonesia.
There are 13 Tiger Range Countries (TRC): India, Bangladesh, Bhutan, Cambodia, Lao PDR (People's Democratic Republic), Malaysia, Myanmar, Nepal, Russia, Thailand, Viet Nam, China and Indonesia.
India is committed to bringing all potential tiger habitats within the country under the tiger reserve network.
The meeting aims to finalise the declaration on tiger conservation to be adopted at the Summit.