Prime Minister's Special Scholarship Scheme: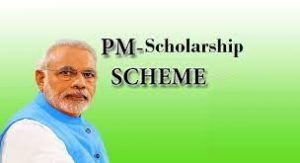 The Union government has extended a scholarship scheme from the United Progressive Alliance era for students from Jammu and Kashmir and Ladakh for another five years in the wake of the encouraging response it has received.
The Prime Minister's Special Scholarship Scheme (PMSSS) was introduced by the Congress-led UPA government in 2011 to provide funding to 5,000 meritorious students each year to study in private and government educational institutions across the country.
Aimed at promoting employment opportunities for students from J&K and Ladakh, the scheme, with an annual budget of ₹180 crore to ₹190 crore, is implemented by the All India Council for Technical Education (AICTE).
The term of the scheme was due to end last year, but the Central government decided to extend it for another five years for the benefit of students.
The scheme offers 4,500 seats for general education courses (Bachelor's in Arts, Commerce and Science), and 250 each for engineering and medical degrees.
While the scholarship offered for general education courses is ₹1.3 lakh, including a ₹1 lakh maintenance fee to cover hostel and mess charges, it is ₹2.25 lakh for engineering and ₹4 lakh for medical degrees.