Daily Current Affairs for Government Exams:
Today Current Affairs: 31st October 2020 for UPSC IAS exams, State PSC exams, SSC CGL, State SSC, RRB, Railways, Banking Exam & IBPS, etc
Contents:
Coral colonies :
A conviction for sexual harassment
Star campaigner
SATH Project:
Shivalik Elephant Reserve:
Other important current affairs:
1.Coral colonies :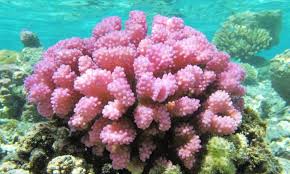 The National Institute of Oceanography will carry out the translocation of 18 coral colonies from the coast of Mumbai for the Mumbai Coastal Road Project.
Corals:
Corals exhibit characteristics of plants, but are marine animals that are related to jellyfish and anemones.
They are made up of genetically identical organisms called polyps, which are tiny, soft-bodied organisms.
At their base is a hard, protective limestone skeleton called a calicle, which forms the structure of coral reefs.
These polyps have microscopic algae called zooxanthellae living within their tissues. The corals and algae have a mutualistic (symbiotic) relationship. i.e.
The coral provides the zooxanthellae with the compounds necessary for photosynthesis.
In return, the zooxanthellae supply the coral with organic products of photosynthesis, like carbohydrates, which are utilized by the coral polyps for synthesis of their calcium carbonate skeletons.
Zooxanthellae are also responsible for the unique and beautiful colors of corals.
There are 2 types of corals:

Stony, shallow-water corals—the kind that build reefs.
Soft corals and deep water corals that live in dark cold waters.
Coral Reefs:
Reefs begin when a polyp attaches itself to a rock on the seafloor, then divides, or buds, into thousands of clones.
The polyp calicles connect to one another, creating a colony that acts as a single organism.
As colonies grow over hundreds and thousands of years, they join with other colonies, and become reefs.
Coral reefs cover less than 1% of the ocean floor but they are among the most productive and diverse ecosystems on Earth. They are referred to as the rainforests of the sea for their biodiversity.
Benefits: Coral reefs are like underwater cities that support marine life.
According to the United Nations Environment Programme (UNEP), they provide at least half a billion people around the world with food security and livelihoods.
Coral reefs also act as 'wave breaks' between the sea and the coastline and minimise the impact of sea erosion.
According to a recent study of University of Queensland (UQ), Australia, more life can be supported by dead coral remains than live corals.
Protection: In India, they are under Schedule I of the Wildlife Protection Act (WPA), 1972.
Threats: Climate change remains one of the biggest threats to corals.
Around the world, this threat has been visible in the "bleaching" of corals.
Coral Bleaching: It is a process during which corals, under stress from warm weather, expel the algae that give corals their brilliant colours and live in their tissues and produce their food.
Coral Translocation: The translocation of corals is at a nascent stage along the Indian coastline. It is difficult and has not been very successful in India.
Pilot projects at various sites including, Lakshadweep islands and Andaman islands have been undertaken to study the survival rate, method and site of translocation, and creation of high heat-resistant coral colonies, etc.
2.Conviction for sexual harassment':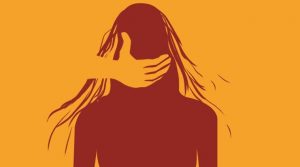 According to a provision in the Code on Wages 2019, 'conviction for sexual harassment' can be a ground for denying bonus payouts to employees.
The Central government published the Draft Code on Wages (Central) Rules, 2020 in July 2020 and placed it in the public domain inviting objections and suggestions.
Key Points
The Code lays down norms for annual bonus dues that accrue to employees, replacing the Payment of Bonus Act, 1965, which bars bonus dues only in case of fraud, violent conduct and theft or sabotage.
Payment of Bonus Act, 1965:
The minimum bonus payable is 8.33% of the salary or wage earned by the employee during the accounting year subject to a maximum of 20% of such salary or wage and is applicable to all employees earning a salary of up to Rs. 21,000 a month.
Section 29 of the Code states that "Notwithstanding anything contained in this Code, an employee shall be disqualified from receiving bonus under this Code if he is dismissed from service for fraud or riotous or violent behaviour while on the premises of the establishment or theft, misappropriation or sabotage of any property of the establishment or conviction for sexual harassment."
The salary and bonus payment limits are yet to be notified under the Code on Wages.
Other disqualification triggers are explicitly restricted to actions on an employer's premises, the trigger referring to conviction under sexual harassment does not include such a condition about the location of the incident.
As of now, it is not clear if sexual harassment incidents or related crimes against women outside the workplace could lead to dismissal of employees with loss of bonus payments but it should come under the purview irrespective of where it is done.
3.Star campaigner: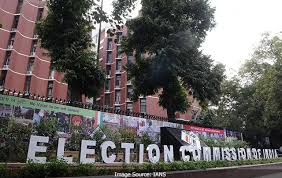 Status of Congress leader and former Madhya Pradesh Chief Minister Kamal Nath as a star campaigner for the party revoked. The status has been revoked by the Election Commission For "repeated violation of Model Code of Conduct (MCC) and for completely disregarding the advisory issued to him".
Now, the entire expenditure on any campaigning by Mr. Nath for the November 3 by-election would be borne by the candidate in whose constituency he campaigns.
Star campaigners:
They can be described as persons who are nominated by parties to campaign in a given set of Constituencies.
These persons are, in almost all cases, prominent and popular faces within the Party.
However, there are no specific definitions according to law or the Election Commission of India.
The expenditure incurred on campaigning by such campaigners is exempt from being added to the election expenditure of a candidate.
However, this only applies when a star campaigner limits herself to a general campaign for the political party she represents.
Recently, the Election Commission has revised norms for star campaigners for polls during the pandemic. As per the revised norms:
A maximum number of star campaigners reduced from 40 to 30 for a recognized party.
For unrecognized registered parties, the number of star campaigners has been reduced from 20 to 15.
Besides, they now require permission from the district election official 48 hours prior to campaigning.
4.SATH Project: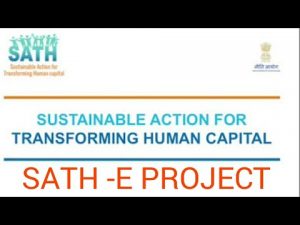 The Odisha government has identified around 8,000 schools in 15 districts which will be merged with other schools due to low enrollment (less than 20 students).
The merger is being carried out under the NITI Aayog's Sustainable Action for Transforming Human Capital in Education (SATH-E) project and has been termed Consolidation and Rationalisation of schools.
SATH-E Project:
Sustainable Action for Transforming Human Capital (SATH) focusses on two main sectors – Education and Health and to build three 'Role Model' States.
SATH-E aspires to be a 'saathi', to the educational system with the student and the teacher at its centre".
In 2017, Odisha was among three states, along with Jharkhand and Madhya Pradesh, to be selected by NITI Aayog for the project.
The initiative aims to transform elementary and secondary school education through goal-driven exercise and create role model states for education. The initiative culminates at the end of the 2020 academic year.
Critical interventions including school mergers, remediation program, training, monitoring teacher recruitment/rationalization, institutional reorganization at district and state level and proper utilization of Management Information System (MIS) are in execution mode since January 2018.
Merger of schools is advocated to help consolidate resources such as teachers, libraries, laboratories and play equipment.
MIS can assist the school manager in determining the aims of the school, formulating strategic plans, distributing resources, and evaluating staff performance as well as organizational success.
Progress of the project is being monitored through a National Steering Group (NSG) and Central Project Monitoring Unit (CPMU) at national level and State Project Monitoring Unit (SPMU) at State level.
Merger of Schools:
Activists have argued that closure or merger of schools is in violation of section 3 and 8 of the Right to Education (RTE) Act, 2009.
Section 3 provides to every child of the age of six to fourteen years the right to free and compulsory education in a neighbourhood school till the completion of elementary education.
Section 8 assigns duties to the appropriate Government to ensure that it provides free and compulsory elementary education to every child, in a neighbourhood school.
Majority of these schools are from tribal belts on hilly terrains. Closure of schools in a village will only increase the dropout rate as it won't be feasible for students to travel far to attend school.
Parents are also concerned that if their children fail to attend school, they will also be deprived of the midday meals.
State Government's Response:
Students who will have to travel to a distant school will be provided with a daily allowance of Rs. 20 and students from schools facing closure will also be provided a one-time facilitation allowance of Rs 3,000.
If the distance to school is more than 1 km, students will be provided travel allowance as per Right To Education (RTE) norms.
Further, the district collectors have been authorised to cancel the merger if genuine concerns arise.
5.Shivalik Elephant Reserve: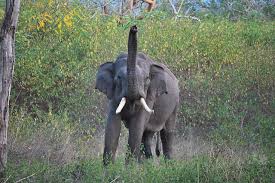 The Ministry of Environment, Forest and Climate Change (MoEFCC) has asked the Uttarakhand government to consider avoiding sensitive areas of the Shivalik Elephant Reserve while exploring land suitable to use for the expansion of Dehradun's Jolly Grant Airport.
The area proposed for the expansion is a part of the Shivalik Elephant Reserve and it falls within a 10-km radius of Rajaji National Park.
Children and social activists have tied protective strings around the trees marked to be cut, similar to the Chipko movement of the 1970s when villagers in Chamoli hugged trees to stop contractors from felling them.
The expansion will threaten hundreds of species of fauna in Thano (near Rajaji National Park) and the elephant corridor nearby.
The State also falls in seismic Zone-IV and V, as per the Earthquake Zoning Map, and uprooting Thano will lead to soil erosion, a factor that exacerbated the 2013 Kedarnath floods, endangering countless lives.
Earlier, social activists had criticised Chardham Pariyojana on environmental grounds.
It is a programme taken up by the Ministry of Road Transport and Highways for connectivity improvement for Chardham (Kedarnath, Badrinath, Yamunotri and Gangotri) in Uttrakhand.
Recently, the Supreme Court upheld the 2011 order of the Madras High Court (HC) on the Nilgiris elephant corridor, affirming the right of passage of the animals and the closure of resorts in the area.
Shivalik Elephant Reserve:
It was notified in 2002 under the 'Project Elephant'.
Project Elephant was launched by the Government of India in the year 1992 as a Centrally Sponsored Scheme with the following objectives:

To protect elephants, their habitat & corridors.
To address issues of man-animal conflict.
Rajaji National Park:
Location: Haridwar, along the foothills of the Shivalik range, spans 820 square kilometres.
Three sanctuaries in the Uttarakhand i.e. Rajaji, Motichur, and Chila were amalgamated into a large protected area and named Rajaji National Park in the year 1983 after the famous freedom fighter C. Rajgopalachari; popularly known as "Rajaji".
This area is the North Western Limit of habitat of Asian elephants.
It was declared a Tiger Reserve in 2015.
It is home to the Van Gujjars in the winters. Van Gujjars are one of the few forest-dwelling nomadic communities in the country.
Other important current affairs:
1.China's ruling party-Communist Party of China (CPC)– sets long-term targets for boosting economy and military power.
It announced three goals to be achieved by 2025, 2027 and 2035:

Boosting domestic consumption and innovation.
A national security and defence modernisation plan ahead of the People's Liberation Army (PLA) centennial in 2027.
A 'Vision 2035' longer-term economic blueprint that calls for "big leaps" in economic strength and technological prowess.

The new economic blueprint would broadly push for China to double its GDP and current per capita GDP of $10,000 by 2035.
The plan is also to realise what it called "the unity of a rich country and a strong Army".
It stressed the importance of informatisation and to "strengthen military training and war preparation"
2.The Centre has asked the Punjab Government to explain its utilisation of the Rural Development Fund (RDF) that it gets largely from the Food Corporation of India (FCI). This has enraged the state government.
RDF is the 3 per cent cess levied on the purchase or sale of agricultural produce under the Rural Development Fund Act, 1987 which is executed by Punjab Rural Development Board (PRDB) with the Chief Minister as its chairman.
fund comes mainly from central government's purchase agency, Food Corporation of India, which buys around 13 million tonnes of wheat and 16 million tonnes of paddy every year.
This fund is supposed to be used for the creation and maintenance of rural infrastructure in and outside mandis. But there have been charges in the past that it was diverted by the state for other purposes.
3.Every year, the National Unity Day (Rashtriya Ekta Diwas) is celebrated on 31st October to commemorate the birth anniversary of Sardar Vallabhbhai Patel.
The Prime Minister launched the seaplane service from Ahmedabad to the Statue of Unity, Kevadia.
The day was celebrated for the first time in 2014, when the Government of India decided to celebrate Patel's birthday as the National Unity Day to recognise his monumental contribution and service to the nation.
On this day, several events like Run For Unity, a nationwide marathon to increase awareness about Patel's contributions, National Unity pledge, Ekta Parade, etc. are organised.
In 2018, the Government unveiled the Statue of Unity in Gujarat in Patel's honour.
It is the tallest statue (182-meter) in the world.
In January 2020, it was added in the 'Eight Wonders' of the Shanghai Cooperation Organisation (SCO).
4.A study conducted by scientists of the Zoological Survey of India on the Himalayan brown bear (Ursus arctos isabellinus) has predicted a significant reduction in suitable habitat and biological corridors of the Himalayan brown bear due to climate change.
The study titled 'Adaptive spatial planning of protected area networks for conserving the Himalayan brown bear' was carried out in the western Himalayas.
It has predicted a decline of about 73% of the bear's habitat by the year 2050.
The total habitat loss can make 8 out of 13 PA completely uninhabitable by 2050.
The western Himalaya where significant brown bear population is distributed is most vulnerable to global warming as this elevation belt is getting warmer faster than other elevation zones of Himalayas.
To keep a check on this, scientists have recommended preemptive spatial planning of PAs in the Himalayan region for the long-term viability of the species.
The spatial planning of PAs is aimed at minimising the risks and uncertainty of climate change.
Spatial Planning is an activity centered on making decisions relating to the location and distribution of land use activities.
It allows monitoring of changes, both in climate and socio-economic situations.
Himalayan Brown Bear

Range: North-western and central Himalaya, including India, Pakistan, Nepal, the Tibetan Autonomous Region of China and Bhutan.
Habitat: High altitude open valleys and pastures.
Status: IUCN Red List- Critically endangered.
CITES – Appendix I