Production Linked Incentive Scheme 2.0: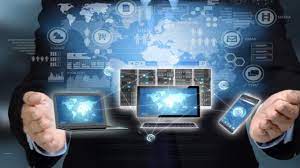 The Operational Guidelines of Production Linked Incentive Scheme 2.0 for IT Hardware has been finalized.
The scheme proposes a financial incentive to boost domestic manufacturing and attract large investments in the value chain.
The target segments under PLI 2.0 Scheme shall include Laptops, Tablets, All-in-One PCs and Servers and Ultra Small Form Factor.
Companies, both global and domestic, that meet the eligibility criteria specified in the PLI 2.0 Scheme guidelines will receive support for manufacturing goods in India within the specified target segment.
The classification of applicants into the Hybrid (Global/Domestic) category will be determined by whether the company is domestic or global.
A comprehensive ranking of all applicants will be maintained based on the eligibility criteria outlined in the scheme guidelines.
Subsequently, the selection of applicants in each category—global, hybrid, and domestic—will be based on their ranking and overall PLI projection, subject to the availability of the budget.
The incentives provided under the PLI 2.0 Scheme will be applicable for a period of 6 years
Base year: For the calculation of net incremental sales of manufactured goods, the base year will be the financial year 2022-23.