Psyche Mission : Launched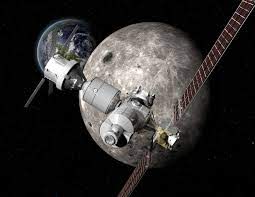 NASA has launched a spacecraft called 'Psyche' on a six-year mission to study a unique metal-rich asteroid also named 'Psyche.'
This asteroid orbits the Sun between Mars and Jupiter.
The primary goal of the Psyche mission is to explore the iron core, a previously unexplored aspect of planet formation
For the first time, the mission will examine a celestial body primarily composed of metal rather than rock and ice.
It aims to gain insights into the internal structure of terrestrial planets, including Earth, by directly studying the interior of a differentiated body, which would otherwise remain hidden.