World's First Database Of Genomic Variants Of Oral Cancer: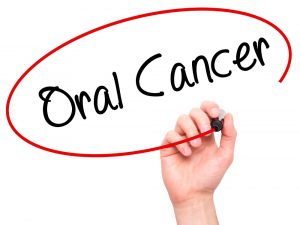 DBT-National Institute of Biomedical Genomics (NIBMG), Kalyani has created world's first database of genomic variants of oral cancer. NIBMG has made this database publicly-accessible.
dbGENVOC is a browsable online database of GENomic Variants of Oral Cancer and is a free resource.
First release of dbGENVOC contains

~24 million somatic and germline variants derived from whole exome sequences of 100 Indian oral cancer patients and whole genome sequences of 5 oral cancer patients from India,
somatic variation data from 220 patient samples drawn from the USA and analyzed by TCGA-HNSCC project and
manually curated variation data of 118 patients from recently published peer-reviewed publications.

Oral cancer is the most prevalent form of cancer among men in India, largely fuelled by tobacco-chewing. Tobacco-chewing causes changes in the genetic material of cells in the oral cavity. These changes (mutations) precipitate oral cancer.
About NIBMG
The National Institute of Biomedical Genomics (NIBMG) has been established as an autonomous institution by the Government of India, under the aegis of the Department of Biotechnology.
This is the first institution in India explicitly devoted to research, training, translation & service and capacity-building in Biomedical Genomics.
It is located in Kalyani, West Bengal, India, near Kolkata.