RBI Conducted A $ 5 Billion Dollar-Rupee Swap: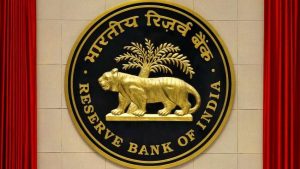 The Reserve Bank of India (RBI) conducted a $ 5 billion dollar-rupee swap auction as part of its liquidity management initiative, leading to infusion of dollars and sucking out of the rupee from the financial system.
The RBI sold $5.135 billion to banks on March 8 and simultaneously agreed to buy back the dollars at the end of the swap settlement period.
When the central bank sells dollars, it sucks out an equivalent amount in rupees, thus reducing the rupee liquidity in the system.
Dollar inflow into the market will strengthen the rupee which has already hit the 77 level against the US dollar.
The swap auction can be done in the reverse way also when there is shortage of liquidity in the system.
The RBI then buys dollars from the market and releases an equivalent amount in the rupees.
The central bank's move will reduce the pressure on inflation and strengthen the rupee.
With the rupee under pressure and inflation posing a big risk to the economy, the central bank is expected to come out with more such measures to rein in inflation and prevent a big slide in the rupee.