RBI's Digital Payments Index (RBI-DPI):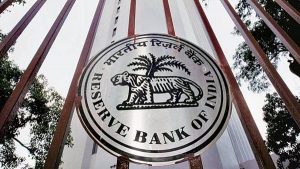 Recent data (March 2021-22) from the Index demonstrated significant growth, indicating rapid adoption and deepening of digital payments across the country.
About RBI-DPI:
Launched in January 2021, it captures the extent of digitisation of payments across the country (with 2018 as a base year- score set as 100) and is published semi-annually.
RBI has created a Payments Infrastructure Development Fund (PIDF)to encourage acquirers to deploy Points of Sale (PoS) infrastructure both physical and digital modes in tier-3 to tier-6 centres and northeastern states.