Foreign Direct Investment: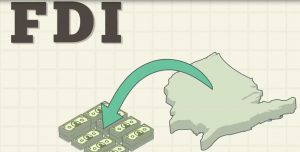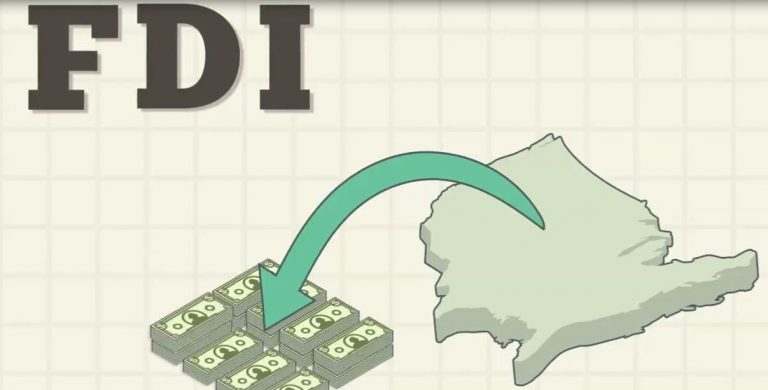 Singapore and USA have emerged as top 2 sourcing nations in Foreign Direct Investment (FDI) equity flows into India in FY 2021-22 followed by Mauritius, Netherland and Switzerland.
UNCTAD World Investment Report (WIR) 2022 has ranked India at 7th rank among the top 20 host economies for 2021, in terms of FDI.
Top Recipients:
India's Statistics:
India received the highest annual FDI inflows of USD 84,835 million in FY 21-22, overtaking last year's FDI by USD 2.87 billion.
In 2021, FDI inflows increased from USD 74,391 million in FY 19-20 to USD 81,973 million in FY 20-21.
Top 5 FDI Sourcing Nation:
Singapore: 27.01%
USA: 17.94%
Mauritius: 15.98%
Netherland: 7.86%
Switzerland: 7.31%
Top Sectors:
Computer Software & Hardware: 24.60%
Services Sector (Fin., Banking, Insurance, Non Fin/Business, Outsourcing, R&D, Courier, Tech. Testing and Analysis, Other): 12.13%
Automobile Industry: 11.89%
Trading: 7.72%
Construction (Infrastructure) Activities: 5.52%
Top Destinations:
Karnataka: 37.55%
Maharashtra: 26.26%
Delhi: 13.93%
Tamil Nadu: 5.10%
Haryana: 4.76%
FDI Equity inflow in Manufacturing Sectors have increased by 76% in FY 2021-22 (USD 21.34 billion) compared to previous FY 2020-21 (USD 12.09 billion).