Recognition Of Sex Work As a Profession : Supreme Court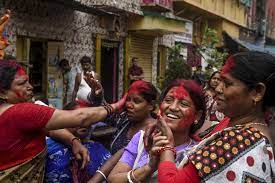 The Supreme Court, in a significant order has recognised sex work as a "profession" whose practitioners are entitled to dignity and equal protection under law.
The Supreme Court has directed that police should neither interfere nor take criminal action against adult and consenting sex workers.
Notwithstanding the profession, every individual in this country has a right to a dignified life under Article 21 of the Constitution.
The Bench ordered that sex workers should not be "arrested or penalised or harassed or victimised" whenever there is a raid on any brothel, "since voluntary sex work is not illegal and only running the brothel is unlawful".
A child of a sex worker should not be separated from the mother merely on the ground that she is in the sex trade.
Further, if a minor is found living in a brothel or with sex workers, it should not be presumed that the child was trafficked.
Sex workers who are victims of sexual assault should be provided every facility including immediate medico-legal care, a three-judge Bench directed in an order which was passed after invoking special powers under Article 142 of Constitution.